The Alternative to Invisible Fence® Brand
Hidden Fence of Minnesota
Providing the Fastest Customer Response Times in this Industry
Independent Dealer & Exclusive Provider of
Hidden Fence Systems Featuring
GentleStep
s™

Certified Training
Choose The Training Option that
Fits Your Budget The Best
With All New Systems You Will Receive the First

GentleSteps™

Initial Day of Training

 Plus a

Bonus Second Training Session

with Unlimited Onsite Follow-up Assistance if Needed (your involvement required). 
Or Select our Complete Training Package Service for Only $300 (no involvement from you required).
Hidden Fence of Minnesota offers FREE batteries for 5 years (a $100 value) with all systems purchased and installed that include our battery powered PCC-200 Pro receiver(s) – ask for more details
Bruce Peterson and his team at Hidden Fence of Minnesota provide the safest and most affordable professionally installed pet fencing to the Twin Cities, Minneapolis – Saint Paul area. We are a local, family-owned company with 30 years experience in this field.
Now that there are no longer any locally-based Invisible Fence® Brand dealers in the Twin Cities, Bruce Peterson is the most experienced and longest-standing dog fence dealer in the state of Minnesota.
Whether you want a new Pet Stop® Brand  hidden fence system installed or need service on your existing Invisible Fence® Brand system by an independent service provider, Hidden Fence of Minnesota is a great choice! We also provide cross-compatible batteries and receiver collars for existing Invisible Fence®Brand owners.
Hidden Fence of Minnesota is a direct competitor of, and is not associated with, the Invisible Fence® Brand Company.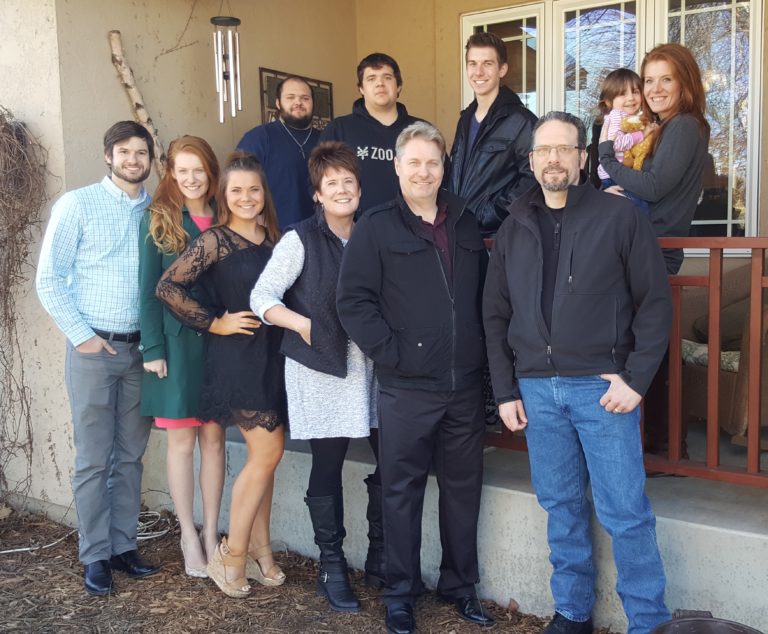 Hidden Fence of Minnesota is committed now more than ever to assure you that we are taking all precautions necessary to make the entire process completely safe and affordable for you and your family.
Hidden Fence of Minnesota is committed to providing you the lowest pricing available for a professionally installed system.
For many years Hidden Fence of Minnesota has been completely transparent by posting our prices on our website and providing an easy way to obtain a free quote specific to your property, emailed to your inbox after obtaining some basic information from you.
We have never required an onsite visit to give you an accurate firm price quote. We will provide you with all the information you need to make a decision using your choice of email, phone conversation, and/or text messaging. 
If you decide to use our products & services, our onsite practices for layout discussion, installation, and training will include maintaining social distancing recommendations, sanitizing all components before leaving them in your possession, and sending a healthy technician that is not displaying any signs if respiratory illness. 
Highest Quality, Most Humane, & Safest Electronic Pet Containment Available
Will a Pet Containment System Really work for my Small, Medium, Large, Stubborn, Difficult, Prey Driven, Overly Friendly, Squirrel loving, Bunny Chasing Dog?
Absolutely! We have a 100% containment guarantee to ease your mind and to help you decide to get started with one of our proven systems.  
Hidden Fence of Minnesota strives to offer the highest quality experience to our clients, beginning with the no pressure initial online price quote based on information you provide by answering a few easy questions, followed up with a custom design and installation by one of our highly qualified technicians, and finally the initial Gentlesteps™ certified training session. After this initial session we will ask you how you would like to proceed.
Most people are very comfortable taking over for the remaining 4 days of leash orientation and calling us for a free return visit only if something unexpected happens. 
The vast majority of our customers have no problems and after only 5 days of on leash orientation their pet(s) are enjoying off-leash freedom.
Best Prices Guaranteed!
Whether you want a new Hidden Fence system installed or need service on your existing Invisible Fence® Brand system by an independent service provider, Hidden Fence of Minnesota is a great choice! We also provide cross compatible batteries and receiver collars for existing Invisible Fence® Brand owners. Hidden Fence of Minnesota is a direct competitor of, and is not associated with, the Invisible Fence®Brand Company.
Hidden Fence of Minnesota makes it quick, easy and convenient for customers to obtain a personalized price quote, online or over the phone, for the highest quality American Made name brand electronics for a new system installation, existing system repair, or an upgrade for any situation you may have. Our GentleSteps™ training is certified, easy to do, fun for all family members, humane, modern and above all SAFE! We always start off with the lowest correction level available because that is more respectful of your pet.
We are often asked if our systems will work with "difficult" or stubborn breeds, independent, strong willed high drive, large medium and small dogs, or cats. The answer is YES and to set your mind at ease Hidden Fence of Minnesota also offers our 1 year 100% money back satisfaction guarantee!  If you're not completely satisfied we will refund your total purchase price with no hassles.
The highly experienced team at Hidden Fence of Minnesota will help you to achieve the safety and pleasure associated with a pet fence done right. We use only the highest quality wire, connectors, and American made components and we do this work for a lower cost than our best known competitor.
We are not a franchise or giant company beholden to shareholders. Instead, we work directly for you, our customers!  We are an independent, local, family owned business earning referrals by providing the highest quality Made in the USA products and service at a lower cost, everyday.
The Truth about Extended Duration Corrections 
If you are considering purchasing the competitor's system, Invisible Fence® Brand, you should be aware that their main feature (Boundaries Plus®) continuously shocks your pet for 10, 20, or 30 seconds if they leave the yard . This is animal cruelty any way you slice it!  
The reality is that extended corrections are not necessary to contain most dogs. A stronger correction at the boundary line that your pet respects and is conditioned to avoid is the BEST and most humane approach. 
Since the very beginning in the 1970's when Invisible Fence® Brand fencing was introduced, it has never required more than 2 seconds of correction to stop the most stubborn of breed.
The idea of the "endless" boundary by shocking your dog for 10 seconds is purely a marketing scheme that was introduced by our competitor in the early 2000's when Boundaries Plus®was introduced by Invisible Fence®Brand. 
We find it very interesting that they continually refer to this nearly 20 year old feature as "new technology"
Also, it is very important to note that your dog has to  endure 10 seconds of continuous correction after leaving the yard in order to come back into your yard without getting corrected.
This is what Invisible Fence® Brand calls the "Free pass" back into the yard.
If your dog were to leave your yard and then stop and turn around after 5 seconds and decide to return to your yard, the correction is still occurring. 
Once your dog crosses back into your yard the switch would then turn the correction off.
They also refer to this 10 seconds of continuous correction as a gentle reminder to return home.
In reality most dogs, when exposed to an extended correction, keep running until it stops. 
The dangers of systems that continuously shock are far more likely to occur such as the accidental infliction of this to your pet if you forget to take the collar off your dog when leaving in your car as you back out of your driveway.
Not only will your beloved pet experience this horror due to your unintentional mistake but you will be subject to a very dangerous distracted driving situation due to the chaos and confusion resulting from this.
Another significant hazard from these systems can occur if the polarity gets changed when your fence line is repaired and the yard becomes "hot" rather the outside the boundary without you being aware of this.
You likely will not even understand what has happened when your pet experiences the intense discomfort from this error.
The Safest Solution is GentleSteps™ Certified Training 
Once a dog has completed GentleSteps™ training, most dogs  will never attempt to leave the contained area.
However, if an advanced training session is needed to contain a particularly stubborn dog (1 in 100), Pet Stop® has designed patented features to be used in a safe & controlled environment that will stop even the most determined escape artist dogs.
Although this is rarely needed, this advanced training will give a stubborn dog the "one time experience" that will solve this problem while maintaining the patented Pet Stop® safety features that prevent extended corrections from occurring with our systems.
The History of GentleSteps™ 
In 2001, a very good friend of ours, Hidden Fence of New Jersey Owner & Industry Renowned Dog Trainer Rich Weinssen, revolutionized the pet containment industry with the most gentle training process ever seen in this field.
Rich's approach begins at low, tickle levels for conveying location information, and then a progressive increase in pressure once the dog learns and is challenged with real life distractions. This gentle process was introduced publicly at the March 2002 International Association of Canine Professionals (IACP) annual meeting.
We Provide Compatible Products & Service For All Brands
We have many clients who originally purchased other brands, including Invisible Fence®Brand, PetSafe®, DogWatch® and more. We have compatible products which will integrate with Invisible Fence®, PetSafe® and DogWatch® systems. We also supply batteries which were designed by Pet Stop engineer Scott Touchton (former chief engineer with the Invisible Fence®Brand) and John Purtell, the original Founder of Invisible Fence®Brand, who is now the Founder and President of Perimeter Technologies® and President of the dealer exclusive Pet Stop® Brand.  Ironically, John even coined the term "Invisible Fence"®Brand back in the 1970s.
Today, while the brand remains in the industry, the protected term Invisible Fence®Brand is also commonly used as a generic term for Hidden Fence systems. Our own clients sometimes use the term "Invisible Fence®" Brand in a generic sense to describe the fence we installed. Again, we are not associated in any way with the Invisible Fence®Brand Company.
Hidden Fence of Minnesota offers the most competitive prices in the industry for the services and guarantees we provide. Our staff is educated and extremely knowledgeable about the latest products and trends in electronic pet fencing and our collective goal is to create completely satisfied customers with every opportunity that comes our way.
Several Reasons We No Longer Do Onsite Sales Visits
We are hopeful that the following explanations will help you understand why we no longer do onsite sales visits.
When COVID became a major factor affecting our lives, Pet Stop (our vendor) urged us to avoid unnecessary onsite sales visits whenever possible. 
In the past we used to do sales visits frequently but we discovered that our technicians were doing the exact same walk around the property the day of the installation to avoid any misunderstandings.
Our technicians are the best persons to walk the property with you right before they install the system because they will be able to make suggestions based on their experience plus this eliminates virtually all misunderstandings.
We certainly understand that you may have a unique property, but rest assured if our technician discovers we cannot accommodate your containment requests you are not obligated to us for anything. 
We honor our online quote prices.  If we make an error on your proposal it's on us.
We do not show up to do your job, discover our mistake, and then expect you to pay extra for details we missed in the conversation.
As you may know there is a significant time & cost factor to send a salesperson out to your home just to answer questions in person.
Customer reviews and feedback have made it clear to us that answering your questions by phone, text, email, and video is far more effective and a much better use of time than being face to face to answer questions.
If you choose to go with a company insisting on meeting in person to give you a quote and answer your questions, make no mistake the cost of that onsite meeting is built into the package price you are paying for.
Hidden Fence of Minnesota is committed to being efficient, respecting your time, and providing the lowest prices for better and safer products and services than our competition.
While the competitor is making you wait 4-6 weeks just to get a quote and answer your questions Hidden Fence of Minnesota's average turn around time from receiving your information to installing your system is only 4 business days. 
People continually tell us how much they appreciate our transparency and removing the mystery regarding pricing.
If we are over your budget you will know that very quickly by simply viewing our pricing page or by getting a free online new system quote.
In almost every instance once we have a phone, text or email conversation, and provide answers to the most common questions our new customers realize there really is no need for a pre installation visit.
However, if after having a coversation, we determine it's best to have a technician stop by and take a look when in the area we will gladly accommodate this request.
The primary reason most of our competition still insists on meeting in person is the fact that they have a better sales closing rate when in person. 
Hidden Fence of Minnesota is not a "closing" company.  We don't "SELL" dog fences, we merely process orders for people who choose to do business with us because they appreciate our prompt delivery of information and prices with no pressure from us to make a decision.
We are a private local family owned business since 1992 and have built our reputation on integrity, transparency, and trust with our customers. 
We invite you to click any red "New System Quote" button like the one above and submit your information to us.
Your information will be viewed only by Hidden Fence of Minnesota and used to prepare a custom proposal specific to your property and pet containment needs.
Your proposal will be delivered by email and text message containing a url weblink that will give you access to view your proposal and approve if you choose to proceed.
No payment is due until we show up and you are completely satisfied with our services. 
If you are merely gathering price information we want you to know that we will respect your wishes and communicate with you only as you specify.
All we ask is that you confirm receipt of the proposal.
We encourage you to read our reviews here to see what many very recent customers have to say about us.
If you would like to have a phone conversation with us please let us know that and we will call you.
We are eager to answer all your questions and share why we feel Hidden Fence of Minnesota is your best choice.