Video Library & Layout Information
Video Below - Pet Stop® Link Commercial
Video Below - Installation of the buried boundary wire
Video Below - Hidden Fences in action
Video Below - Gentlesteps™ accelerated training
Video Below – Link App - Exclusively for Link EcoLite Receivers
Video Below – Diagnostic Charging Station Plus - Exclusively for EcoLite & Link EcoLite Receivers
Video Below – Pet Stop OT300 EcoLite Correction Level Change
Video Below – Pet Stop OT300 Boundary Width and Height Adjustment
Video Below – Pet Stop PCC200 Pro, OT150 & OT200 Correction Level Change
Video Below – Perimeter System – Change correction level
Video Below - Perimeter Receiver Correction Level Change
Video Below - Recharging the EcoLite Receiver
Video Below - Replacing the Battery in Perimeter or Pet Stop Battery Powered Receivers
Video Below - Perimeter system helpful tips
Video Below - Perimeter System - Boundary width adjustment
Video Below - Perimeter System - Frequency Change
Providing Only the Best Pet Containment Solutions
Hidden Fence of Minnesota is an authorized dealer of superior quality American made Training and Containment Systems from Pet Stop® & Perimeter Technologies®. You can give your pet the freedom to run and play safely with a professionally Installed containment system; they are a great solution to your pet's exercise needs.
Full Line of "Pet Management" Products
You can choose from a variety of indoor containment options & remote trainers available from us, as well as automatic feeders and pet doors from vendors we can refer you to. Reliability is the most important factor in the purchase of a pet containment system and we believe American made products are the best
Our Pet Stop®Link EcoLite Receiver comes with a Lifetime Manufacturer's Warranty when installed by Hidden Fence of Minnesota and is recognized as the most technologically advanced in the industry. These systems were developed by the most experienced and best qualified minds in the pet containment industry.
Keep Your Dog Fencing Expectations High
Keep your expectations high, where they should be. After all, the safety and comfort levels for you and your pet(s) are our top priority!
Hidden Fence of Minnesota owner Bruce Peterson is committed to making and keeping customers happy long-term. When you call Hidden Fence of Minnesota, you can be assured you will receive personal attention and uncompromising customer service. A very strong premise that Bruce has built his company on is all about complete customer satisfaction.
Associations and Memberships
Angie's List
Better Business Bureau
Home Advisor
International Association of Canine Professionals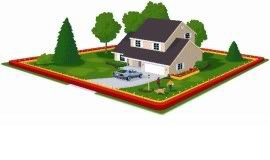 The Perimeter Fence Layout
The Perimeter layout is probably our most common installation. The wire runs all along the entire perimeter of your yard, giving your pet the freedom to run and play without fear of escape from both front and back yards.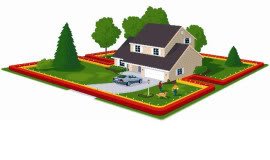 The Hourglass Fence Layout
The Hourglass is also quite common and a great choice if you want to see where your dog is at all times from a location inside your home. The wire runs the entire perimeter enclosing both the front and back yards, but blocks off the side yards. In order to pass from the front yard to back yard, or vise-versa, your pet will have to go through the house or garage.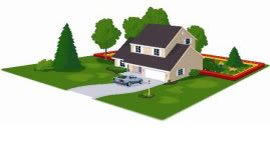 The Double Loop Fence Layout
The Double Loop layout consists of two wires that run side by side 2 feet apart, connected at the end, around either your front or back yard only. This layout is generally used when difficult terrain prevents the installation of a Perimeter or Hourglass layout. This is also a good option if you have a large property and only want your pet(s) in a specific area.  Another application for this layout is to block off frontage on farms or large properties that only need containment on one or two sides.
Hidden Fence of Minnesota
Electronic Pet Fence Containment Systems
952-492-6660