We, at Hidden Fence of Minnesota, are committed to providing you information that's as helpful as possible, so you can understand how our products work, and which ones are best for your needs. From choosing your system, to installation & training, we understand that every pet is unique. So rest assured, our team of qualified & experienced professionals will work with you to ensure your pet is safely contained, and stress-free. Be sure to ask (via phone, text, or email) about our Unlimited Onsite Follow-Up and our One Year Money Back Guarantee.
Let's address a couple of the most common questions, right away, that our customers usually ask (click each question for more info):
What Do I Get When I Purchase a System?
When you purchase a system package from Hidden Fence of Minnesota, you will receive a transmitter and receiver(s) for your pet(s) plus full installation as well as the training option you selected. You also receive free phone, text, and email support with the fastest response times in the industry.
How Long Does the Installation Process Take?
How Soon Can I Have a System Installed?
What's the difference between you and Invisible Fence® Brand?
In this video:
Introduction to Pet Stop® products & how our containment system works
Our goal: safely & effectively containing your pet
Summary & risks of some features our main competitor promotes
The "6-Foot-Buffer" Story
In this video:
Explanation of Pet Stop®'s Edge-to-Edge™ feature
Address misinformation you may have been given about us, from our competitors
Containment, and maximizing your system boundary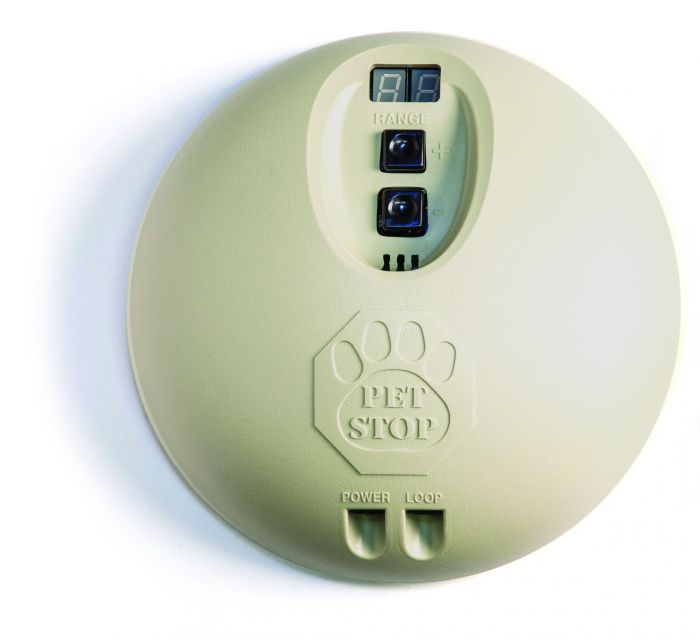 Need to keep the dog or cat off the kitchen counter? Prevent the dog from storming the front door when guests arrive? Or keep them from other indoor areas? We can easily bring the benefits of boundary-setting indoors, to help with whatever behavioral issues your pet may have.
Ask us, for more information.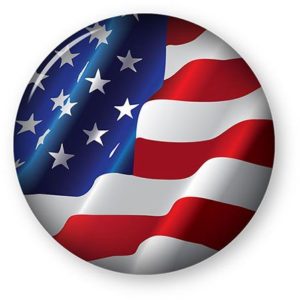 Our Pet Stop® products are 100% Made in the USA, and loaded with features not offered by any other brand.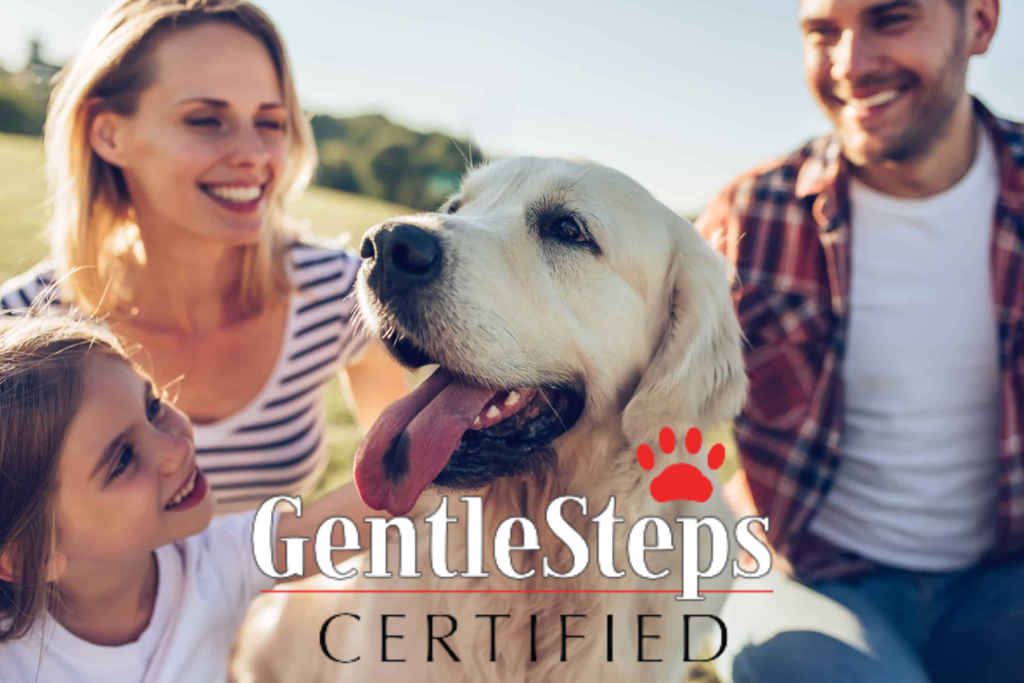 Canine Approved Training

We, at Hidden Fence of Minnesota, are committed to doing everything necessary to help ensure your pet is successfully trained to your new system. This is why we offer the First Day Initial GentleSteps™ Training, as well as our Unlimited Onsite Follow-Up guarantee.
For more information on our training packages, visit our GentleSteps™ training page.

PetStop-exclusive. Revolutionary & humane.
As stated above, we will walk you through the entire process – from determining which layout best suits you & your property needs, to training your pet to the fence. We want our customers to be experts, just like us!
Below are our most popular layouts. Please know that the below images are only schematic – to give you a visual of what different layouts look like. The zones (e.g. dark-green safe, light-green) they depict are NOT to scale. Contrary to information put forth by our main competitor, we can get your pet to within 6 inches of the boundary  – maximizing their yard space while ensuring they stay inside your yard.
We can also make flower beds, pools, ponds (even streams & lakes!), and other landscaping elements off-limits to your pets.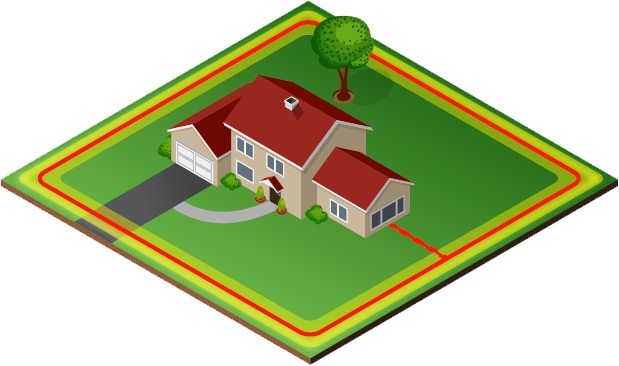 Full Perimeter Loop
Our most common layout. This allows your pet to roam your entire yard, but not leave it.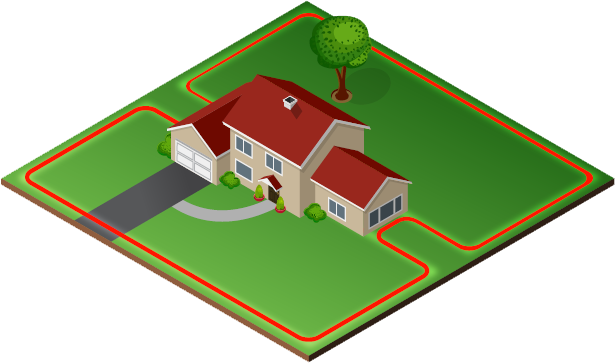 Hour-Glass
Similar to the Full Perimeter loop, but pinched in the middle. This lets you contain your dog in the front or back yard, depending on where you want them to be.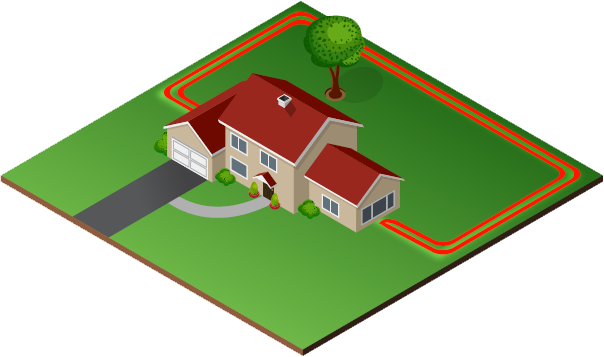 Double Loop
This is used to contain ONLY the front or backyard. It's usually used when your property's geography won't allow for installation around the whole property.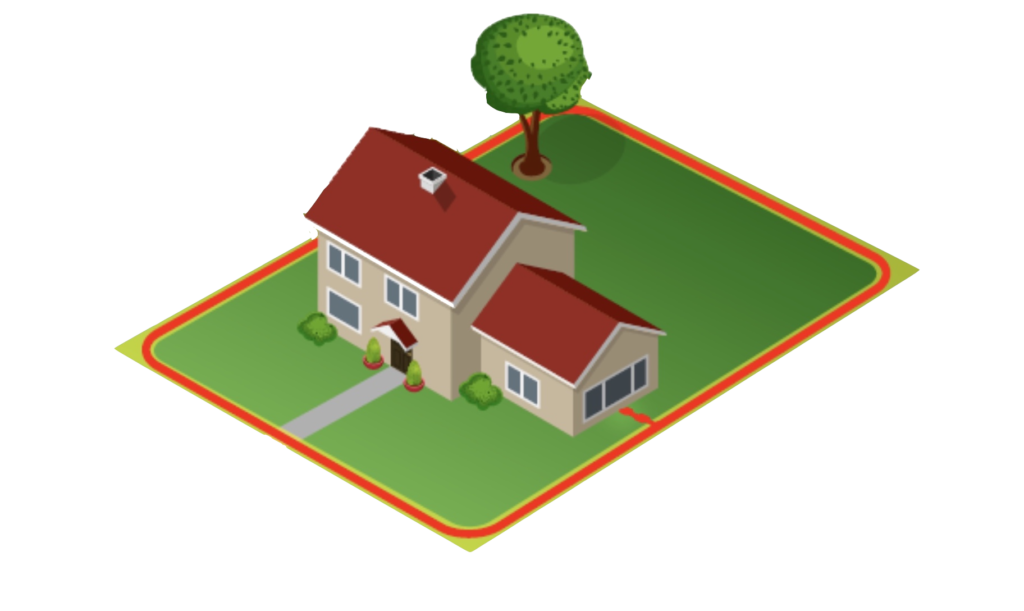 Edge-To-Edge™
Small yard? That's no problem for Pet Stop® technology! We offer settings that create an even-more precise signal zone around the perimeter wire, to maximize the yard area your pet can enjoy.
The only in-ground containment system offering connectivity to your smartphone.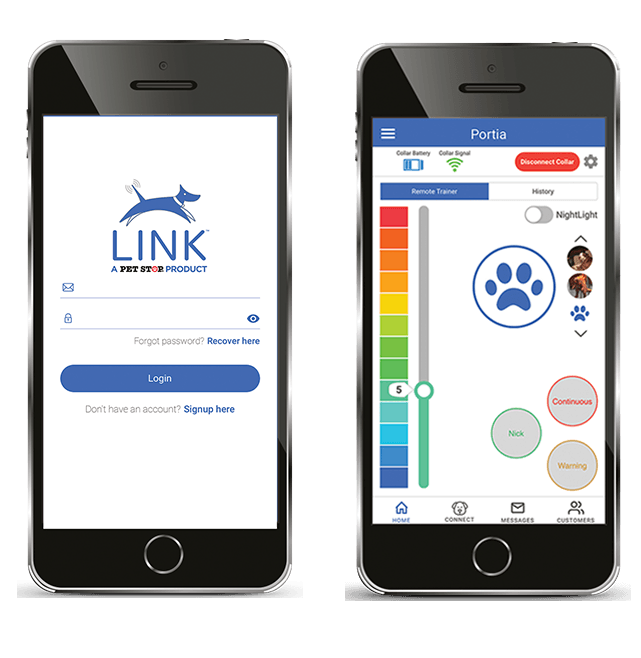 App available through the Google Play Store, and the Apple App Store
Need Service or a Repair?
If you need any of the following Services, please click the Repairs & Service button:
If you need batteries or other parts and accessories for your hidden fence system, please visit our Online Store by clicking the button.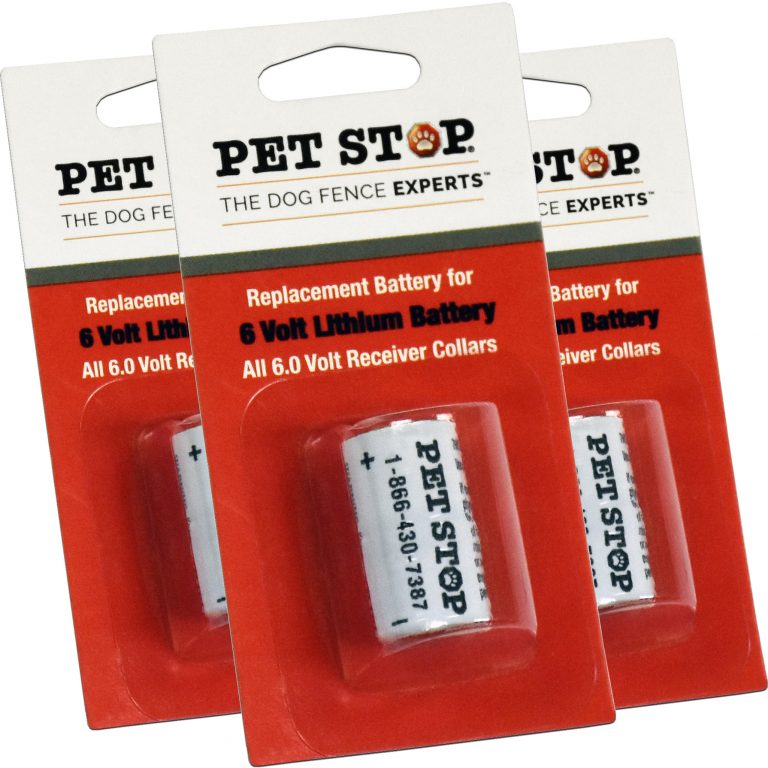 Hidden Fence of Minnesota is dedicated to providing you with outstanding ongoing customer support – long after your initial system has been installed. If you have any questions, concerns, or require any maintenance or troubleshooting on your system, please contact us – we'd be happy to help in any way we can.